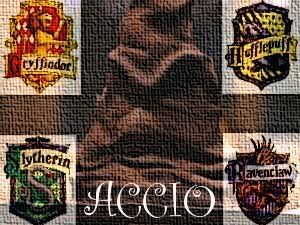 Are you looking for a fun and friendly sorting community? Do you want to take part in a community that is easy-going and not too terribly difficult? Do you find yourself wanting to find out what your animagus and patronus would be? Take classes? Play Quidditch? Then come on over and apply at
acciosortinghat ! Read the user info, check out our short list of rules and post your application! We can't wait to sort you!


hybrid_elite - Its not your normal sorting community! Instead of four houses you are sorted into a two-house hybrid to better fit your personality.


marauders_life - Love the characters JKR has created? Wish you were one of them? Well this is the place to RP as a character from the marauders' era!

X-POSTED TO MANY MANY PLACES